Colm Mac Con Iomaire
Dowry Strings join Colm Mac Con Iomaire for his album launch.
18.05.19 Vicar Street, Dublin
Photo by Owen Humphreys
It Takes A Village 2019
11.05.19 Trabolgan
Photo by Shane J Horan
Other Voices Club #1
28.04.19 Lost Lane
Photo by blankslate.ie
St Patrick's Festival 2019
17.03.19 Pepper Canister Church
Photo by Stefan Tivodar
TLMT 5th Birthday
07.02.19 Sound House, Dublin
Photo by Imagery by Ro
Bell X1 + Dowry Strings
02.02.19 National Opera House
Photo by Kenny Ruttledge
SoFar Sounds London
20.01.19 Alphabeta Building, Old Street
Produced by SoFar Sounds
Photo by Sofia Georgio
Bell X1 + Dowry Strings
18.01.19 Union Chapel, London
Other Voices Dingle 2018
01.12.18 O'Sullivans, Dingle
Photo by Tara Thomas
Bell X1 + Dowry Strings
28.11.18 National Concert Hall
Dowry + Participant
23.11.18 plugd
Double-headliner
Dowry + Participant
15.11.18 Bello Bar
Double-headliner
The Late Late Show
26.10.18 RTE
Bell X1 + Dowry Strings
New Sounds From An Old Place
05.10.18 Parish of Drumcondra
Lineup incl. Ye Vagabonds, Natalya O'Flaherty and Dowry. Produced by Glasdrum.
Photo by Andre Shoots
For The Voice
26.09.18 Bello Bar
For the Voice w/ Elizabeth Hilliard and Melissa Murphy
Produced by Irish Composers' Collective
Photo by Katie O'Neill
Quiet Lights Festival
08.09.18 plugd, Cork
Photo by Shane J Horan
Other Voices at Electric Picnic
31.08.18 Other Voices Stage, Electric Picnic
Photo by Tara Thomas
Other Voices at Electric Picnic
31.08.18 Other Voices Stage, Electric Picnic
Photo by Tara Thomas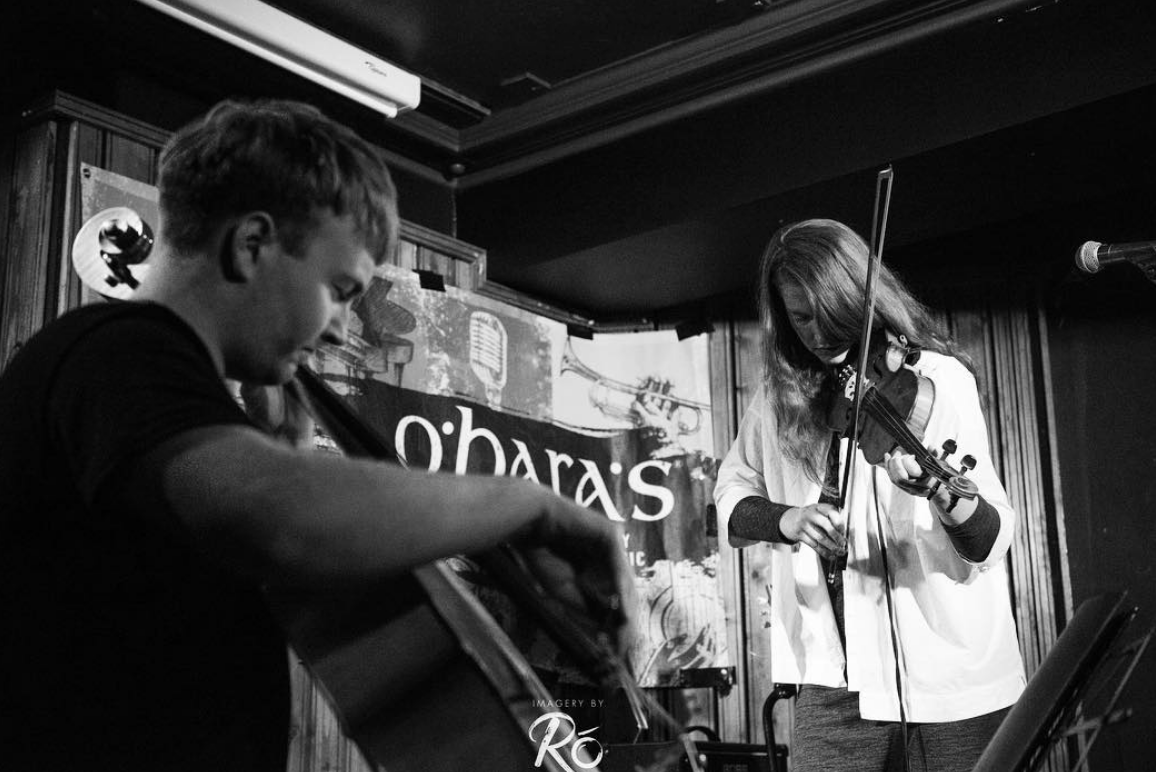 We've Only Just Begun
We've Only Just Begun Festival
09.08.18 Whelan's
Homebeat Castlepalooza 2018
05.08.18 Homebeat Stage at Castlepalooza
Knockanstockan 2018
29.07.18 Blessington Lakes
Photo by Owen Humphreys
Christian Loffler + Dowry Strings
03.05.18 Elbphilharmonie, Hamburg
Workmans Club Dublin April 2018
supporting Maria Kelly
25.04.18
Record Store Day 2018
21.04.18 Freebird Records Dublin
Photo by Stefan Tivodar
Record Store Day 2018
21.04.18 Freebird Records Dublin
Photo by Aaron Corr
Sofar Sounds London
Dalston
Photo by Chiara Dallarosa
Imagining Ireland
05.03.18 The Barbican London
Imagining Ireland
05.03.18 The Barbican London
Christian Loffler + Dowry Strings
TAF Launch
Pepper Canister Church
05.02.18
Radio 1 : The Ray D'Arcy Show
30.01.18 RTE Radio 1
Teaser performance by Imagining Ireland with Paul Noonan
Whelan's Ones To Watch 2018
18.01.18
Photo by Stefan Tivodar
Whelan's Ones To Watch 2018
18.01.18
Photo by Stefan Tivodar
Future Proof #5
11.10.17 Bello Bar
Photo by Des Foley
Future Proof #5
11.10.17 Bello Bar
Photo by Des Foley
Fumbally Stables
supporting Carriages
13.09.17 Fumbally Stables
Photo by Emmet Condon
Sounds From A Safe Harbour 2017
Music Trail
Photo by Shane J Horan
Electric Picnic 2017
Pagoda Stage
Photo by Daryl Feehely
Electric Picnic 2017
Pagoda Stage
Photo by Daryl Feehely
Quarter Block Party 2017
03.02.17
Photo by Brid O'Donovan
ThirtyFour Saturday Show
13.08.16 Photo by Emmet Condon
ThirtyFour Saturday Show
13.08.16 Photo by Eoin Mulligan
Triskel
08.05.16
First ever Dowry show
The Triskel, Cork
supporting Cian Nugent